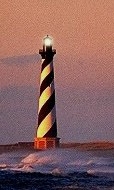 Pastors
(extract)
J. N. Darby
As to the difficulty of saints meeting together, where there is not pastorship, my prayer is, that God would raise up pastors; but I believe where there were brethren meeting together, and walking together on brotherly principles, provided they kept to their real position, and did not set about making churches, they would be just as happy as others in different circumstances. One thing I would pray for, because I love the Lord's sheep, is that there might be shepherds. I know nothing next to personal communion with the Lord, so blessed as the pastor feeding the Lord's sheep, the Lord's flock; but it is the Lord's flock. I see nothing about a pastor and his flock; that changes the whole aspect of things. When it is felt to be the Lord's flock a man has to look over, what thoughts of responsibility, what care, what zeal, what watchfulness! I do not see anything so lovely. "Lovest thou me? ... Feed my sheep — feed my lambs." I know nothing like it upon earth — the care of a true-hearted pastor, one who can bear the whole burden of grief and care of any soul and deal with God about it. I believe it is the happiest, most blessed relationship that can subsist in this world.
But we are not to suppose that the "great Shepherd" cannot take care of His own sheep because there are no under-shepherds. If there were those who met together and hung on the Lord, if they did not pretend to be what they were not, though there were no pastors among them, there would be no danger; they would infallibly have the care of that Shepherd.
From The Collected Writings of J. N. Darby, volume 1, pages 348-349.
---
Pastors