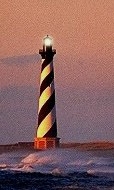 Related Sites
---
The following web sites may interest our visitors. Inclusion on this list does not imply unqualified endorsement.
General Background and History
Bible Study Resources
Academic and Current Issues
Bible Prophecy
Christian Missions
Personal Testimonies of Jewish Christians
I Met Messiah


The I MET MESSIAH Project comprises dozens of video testimonies by Jewish people who believe that Jesus is the promised Messiah of Israel.

Menorah.org Salvation Testimonies


Read the testimonies of rabbis and other Jews who came to believe on Jesus (Yeshua) as their Messiah.
Cults and False Teachings
New Zealand Cults, Sects, and Beliefs


This useful resource comprises information about cults and various sectarian organizations and belief systems.

The Berean Call


Founded by Dave Hunt, this biblical discernment ministry strives to alert believers to unbiblical teachings and practices that are impacting the church.
Personal Sites
Biblical Resource Database


This archive comprises selected ministry, primarily by founders and noteworthies of the dispensational and so-called "Plymouth Brethren" movements.

Showers Of Blessing


These notes are extracted from selected gospel preachings, teachings, and psalms.
---
Related Sites